Saturn Sadesati Analysis

Saturn is the most feared planet of all because it is the judge that rewards a person for his or her karma. The 7 ½ year period of Sadesati is especially feared because during this time an individual will face the biggest challenges of their life, says Vedic astrology.
An average person must face the Sadesati 3 times. In this time of challenge, it's very important for you to be strong and take the right decisions in order to minimize the negative impact of Sadesati and make use of the opportunities that Saturn gives you.
Complete Life's Sadesati Analysis
This report will give you the Saturn Sadesati analysis for your whole life. Telling you the exact dates when you'll be under the influence of Sadesati.
It will even tell you the dates when there's a relapse or a break in Sadesati, so that you can take important decisions on those date without the Sadesati influence.
Your Saturn Sadesati Report Gives You


| | | |
| --- | --- | --- |
| Janmakundali (birth chart) | Basic astrological details | Sadesati Dates |
| Saturn Dhaiyya Dates | Sadesati Impact Analysis | Analysis for 1st Phase of Sadesati |
| Analysis for 2nd Phase of Sadesati | Analysis for 3rd Phase of Sadesati | Remedies for Sadesati |
| Fasting Remedies | Mantra Remedies | Vastu Remedies |
| Yantra Remedies | Kantak Shani Analysis | Remedies for Kantak Shani |

Get Easy To Do Remedies
You can reduce the impact of Shani (Saturn) by doing remedies. These remedies are extracted from Vedic astrology shastras and are easy to do by yourself. No need to do any expensive Puja or get expensive gems.
Get It In Your Language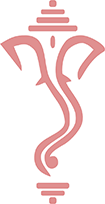 See A Preview
Want to see what kind of horoscope you'll get? Click on the icon below and see a sample PDF file containing a sample horoscope in English. Your similar horoscope will be delivered to you in your chosen language.

See A Preview
Special Limited Time Price

Only INR.259/US $5.5
Pay through: Credit/Debit Card, Netbanking or Paypal

Built By The True Experts

Astrobix.com is built by veteran experts in Vedic astrology and astrological programming. With over 17 years of experience, we are the most popular creators of astrological tools in India.